5 Emerging Trends in Access Control Systems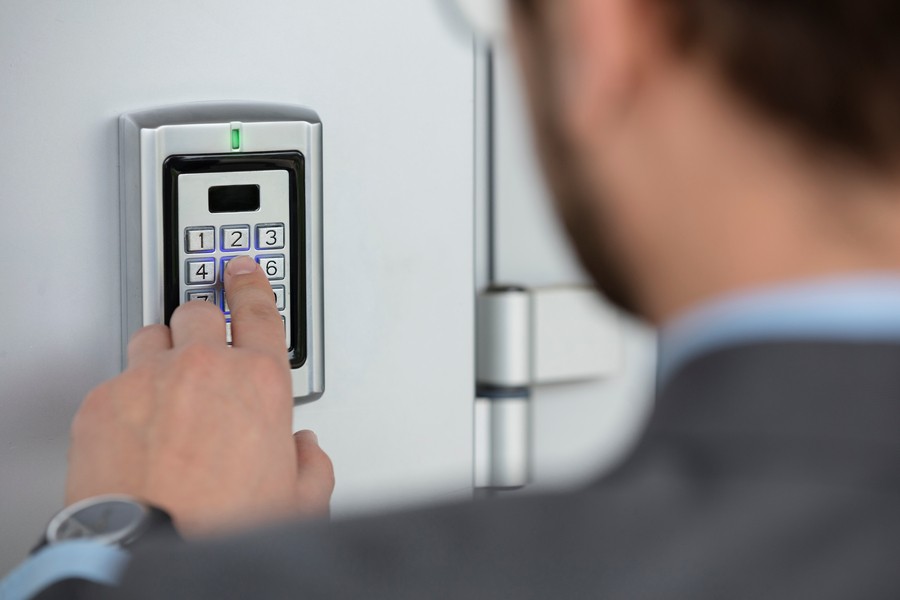 New Technologies Are Creating Smarter, More Flexible Solutions
As we navigate through 2023, it's clear that the need for robust and adaptable security measures for your physical spaces is more crucial than ever. From increased staff turnover to challenges with theft and threats of physical violence, various factors are influencing the demand for efficient, scalable access control systems in Springfield, MO. Below, we delve into five key trends that should be on your radar as you refine your security strategy.
SEE ALSO: Commercial Security Installation Gives You Peace of Mind
Cloud-Driven Solutions
The migration to cloud technology has been a revolution in security solutions. Especially in the realm of access control systems, cloud-based platforms are becoming the go-to for organizations with multiple locations. Why? They're scalable without the headache of local server setup, more easily accessed and managed via web and mobile apps, and integrate seamlessly with other cloud-based security platforms through common APIs, enabling more comprehensive security and safety solutions.
Smartphone Credentials
While key fobs and cards are still popular for physical access, modern systems are now including the smartphone—which virtually everyone carries—as an authentication device. Smartphones have become ubiquitous, and their advanced tech features make them ideal for secure access control. The adoption rate for mobile-based authentication has skyrocketed, making mobile credentials convenient and highly secure due to robust encryption and easily updateable software. Smartphone platforms have become inherently more secure with fingerprint and facial recognition to identify users, and access credentials can be easily revoked remotely when necessary.
Multi-Factor Authentication
Two-factor authentication has gone beyond access to your email or bank account. This added layer of security requires multiple forms of verification—something you have and something you are, like a mobile device and a fingerprint. This trend is gaining traction in access control systems, especially since it pairs well with mobile-based credentials, making it easier and more efficient to implement.
Biometrics
While biometric solutions like facial recognition have been around in high-security settings, cost and accuracy concerns have slowed their widespread adoption. However, advancements in smartphone camera technology and AI-driven security cameras are changing the game. These innovations offer more options for two-factor authentication and even enable touch-free access control.
Subscription Models
The business landscape is shifting from one-time hardware and software purchases to subscription-based services, and access control systems are no exception. The newest cloud-based platforms offer a subscription model that minimizes upfront costs and management hassles, making it easier for organizations to adapt and scale their security solutions.
Our team has extensive experience in delivering robust, cutting-edge commercial security and surveillance solutions in the Springfield area. To explore the options in access control systems for your physical premises, complete our contact form or initiate a live chat below. We're excited to partner with you!