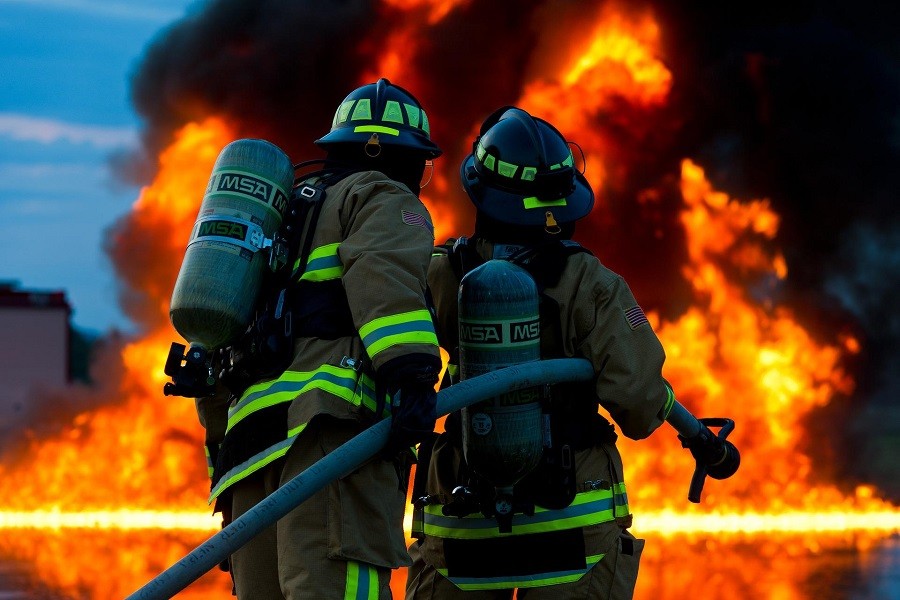 PREVENT DAMAGE AND DESTRUCTION FROM PEOPLE, PROPERTY, AND YOUR BUSINESS
Fire poses the single greatest threat to the survival of a business or commercial property; the damage done is often complete and devastating. While never desired with burglary vandalism, inventory can be repaired or replaced relatively quickly, within days. A fire, on the other hand, can consume everything you worked years to develop and foster in a matter of moments, taking you months to get going again.
According to the Buffalo University research paper Total Cost of Fire in the United States, fire damage substantially impacts businesses and the national economy. The report states, for example, that the net loss as of 2017 is $328.5 billion. To avoid a total loss and save lives, you need a fire the reliability of a professional fire alarm system installation.
Are you interested in a complete fire safety system for your Omaha, NE business? Continue reading below to learn more.